What happens when a sixteen-year-old city girl is transplanted onto a ramshackle organic farm in the middle of nowhere? Everything. Here is a coming-of-age story with a setting so richly rendered you can smell the soil, a first love so beautifully drawn it feels like your own, and a politically charged legal battle so affecting it will remind you of TO KILL A MOCKINBIRD.
Yvonne Prinz and her novel THE VINYL PRINCESS have ignited the teen blogosphere, Billboard magazine, the San Francisco Chronicle, and the Los Angeles Times. Once again, she's taken the pulse of culture and emerged with a book that is timely, quirky, and unforgettable. Are you ready to dig in the dirt?
"All You Get is Me is a pitch-perfect coming of age novel. The story of the summer Roar turns sixteen is absolutely unforgettable and totally satisfying."
—Susan Juby, author of Alice, I Think and Miss Smithers

Buy It
All You Get is Me is on sale now at these and other locations:
Harper Collins
Amazon
Amazon - Canada
Barnes & Noble
Borders
IndieBound

People are Talking
NEWS
Arts in brief: Northern California Book Award nominees announced
Nominees for the 2011 Northern California Book Awards includes Yvonne Prinz in the category of Children's Literature. Read the full article.
REVIEWS
Yvonne Prinz's first book THE VINYL PRINCESS was one of my favorite reads of 2010. Therefore I was really looking forward to her new book because I really enjoyed her style of writing. I wasn't disappointed. Right from the beginning I was sucked into the story. It's not a fluffy teen lit tale. There are serious issues that are discussed throughout the book. The topics involving organic farming, immigration policy and legal rights are all fascinating. I love that this is all included in a YA book because it shows that even though they are not adults, teens are interested in this sort of stuff. It's important to become aware of these subjects at a young age because then you have time to learn more before having to face them head on as an adult. Read the rest of the review...
—Books, Movies, and Chinese Food
See what others are saying about the book.
INTERVIEWS AND GUEST BLOGS
Catch Yvonne's interview with CHAPTER CHICKS (February 22, 2011)
Check out Yvonne's guest blog at A LIFE BOUND BY BOOKS (February 22, 2011)

Check out Yvonne's chat on INKPOP.com.
A Fresh Fiction "Fresh Pick", February 17th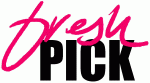 February 17, 2011
More Roar
A Taste
Read an excerpt of All You Get Is Me
Are you looking for a soundtrack to All You Get is Me? Here it is
About the Author